Get Your Cryptocurrency Certification
Open up a new world of profitable possibilities with our certified, self-paced cryptocurrency course
Why Get A Crypto Certification?

crypto career opportunities
Considering a career in the exploding fintech industry? A quick search on any job posting site will reveal thousands of new crypto jobs with salaries ranging from $60k to $180k. Having a cryptocurrency certification on your resume could be the edge you need to secure your next 6-figure job.

Become a better trader
Want to sharpen your trader's edge and start making better trades consistently? Our certified crypto course will teach you the fundamental and technical skills you need to finally understand how markets work. These new insights can help you anticipate market moves and pull off more profitable trades.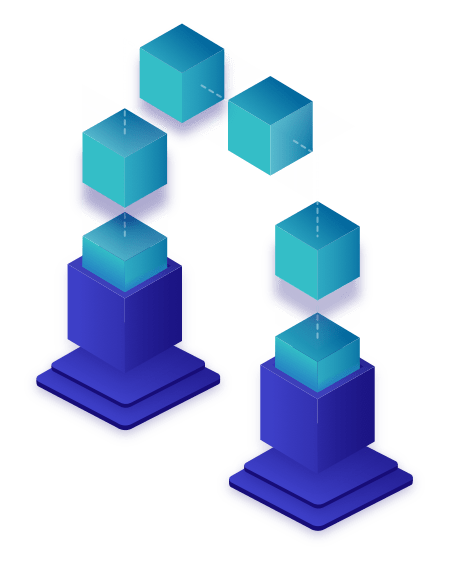 boost your credibilty
Want to become a crypto entrepreneur? As an influencer, advisor, or consultant — having certified credentials from an official educational institution will provide an enormous boost to your credibility as a thought leader in the space.
American Training Center is an educational institution approved by the Departments of Education, Labor & Workforce Development. We are one of the few schools to offer national certification in the growing field of financial technology.
Our online course is perfect for beginners or experienced crypto traders. It consists of 6 training modules, review quizzes, and live Q&A with a course instructor each week.
This is a self-paced course, so you can take as much time as you need to finish, but most students are able to complete it within 2-4 weeks.
Module 1: Welcome
In this quick introduction, you'll get acquainted with our learning system and meet your instructor — a Crypto Genius with more than 22 years of experience as a cyber security expert and technical consultant for one of the biggest consulting firms in the world.
Module 2: Financial Literacy
In module 2, you'll get a solid education in financial literacy. You'll learn how financial markets and the U.S. economy really work. Here are a few topics we'll cover:
Currency and reserve currency
The Gold Standard
Cryptocurrency vs. token
The Federal Reserve Bank
The U.S. dollar
And more…
Module 3: Trading concepts
In module 3, we introduce the technical side of trading cryptocurrency. You'll learn when to buy or sell a position based on technical indicators to improve your chances of making profitable trades. Here's some concepts you'll discover:
Moving averages
RSI (relative strength index)
Bollinger bands
Candlestick charts
And more…
Module 4: Introduction to blockchain
In module 4, we introduce you to the basics of Blockchain and important concepts like:
Public ledgers
Peer to peer networking
Blockchain mining
Ethereum
And more…
Module 5: advanced Blockchain concepts
In module 5, we'll take a deeper dive into the technical side of Blockchain. You'll learn advanced concepts such as:
 Hashing
Decentralization
Private and secure transactions
Banking for the unbank
And more…
Module 6: Crypto Security
In module 6, you'll learn how to protect your assets and transactions from hackers and other bad actors. We discuss:
How to select and use digital wallets
DLT (decentralized ledger technology)
Storing value
Etherscan
And more…
Here are 2 great ways you can save on your crypto certification today!
Option 1: Guided crypto course with weekly access to live instructor — Only $147
Option 2: Self-guided crypto course without access to live instructor — Only $47
(Select your course option at checkout)
About American Training Center
Our mission is to "change lives — one success story at a time." We accomplish this by providing challenging academic programs and faculty members who are committed to the success of every student.
We take pride in sending our students into the workforce well prepared. Using a holistic approach; we connect students with coaching and the resources they need to secure & maintain long-term, successful employment.
Our success comes from building programs that reflect real-world settings. This allows our students to get "hands-on" experiences in high-demand fields with meaningful upward mobility.
We believe that having a job, with a good wage and a strong career path, can change not only a person's life but their family's as well.
Your career is our passion. We're committed to changing lives — one success story at a time.
American Training Center
7905 Browning Road
Suite #308
Pennsauken, NJ 08109