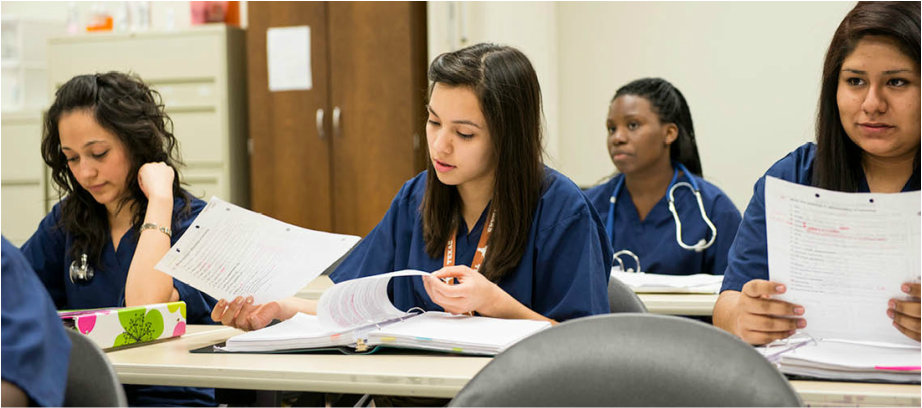 Changing lives, one employment success story at a time.
Our mission is "changing lives, one employment success story at a time."
We accomplish this through:
Challenging academic programs
Faculty & coaches who are committed to the success of every student
Taking pride in sending our students into the workforce well prepared
Looking beyond the classroom, using a holistic approach; supporting the whole person, coaching & connecting students with resources needed to secure & maintain long-term, successful employment
A commitment to a supportive learning environment where students experience small class sizes and extended interaction with their instructors
Building programs designed to reflect actual workplace settings
Creating real-life "hands-on" student learning experiences
Allowing employers to drive the content of our courses so we stay focused on the specific competencies required for skilled roles
Focusing on high-demand fields with meaningful upward mobility
We believe that having a job, with a good wage and a strong career path, can change not only a person's life but their family's as well.
 Your career, our passion: changing lives, one employment success story at a time.
Consumer Information
Licenses, Accreditations, and Approvals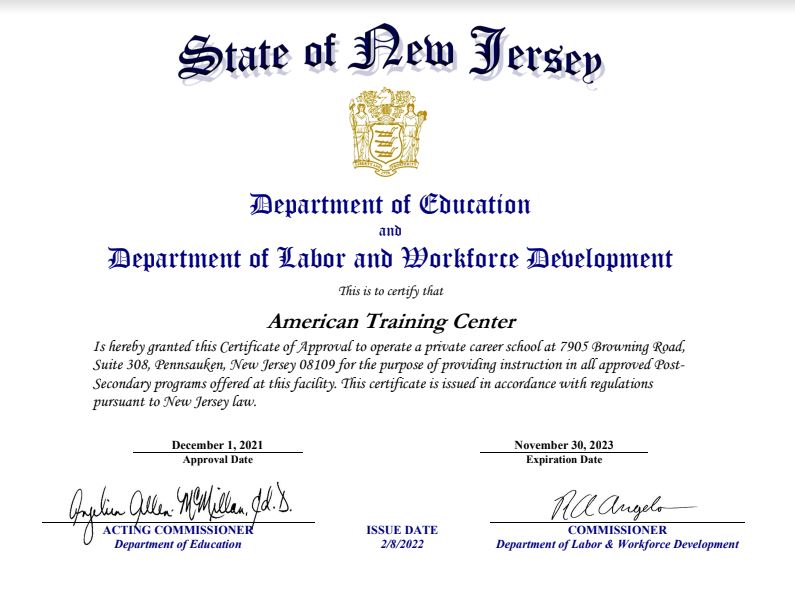 Disclaimer
American Training Center does not discriminate in admissions or access to, treatment, or employment on the basis of race, creed, color, national origin, ancestry, nationality, age, sex, sexual orientation, marital status or domestic partnership, or civil union status, gender identity or expressions, or persons with a mental or physical disability, or any other legally protected characteristic, in its programs and activities.  
Students and employees have the legal right to appeal grievances with the local Office for Civil Rights, New York Office for Civil Rights, U. S. Department of Education, 32 Old Slip, 26th Floor, New York, New York 1005-2500, Telephone 646-428-3900, Fax: 646-428-3843; Tdd: 800-877-8339, EmaOCR.Newyork@Ed.Gov 
Email
Info@AmTrainingCenter.com
Location
7905 Browning Road
Suite #308
Pennsauken, NJ 08109