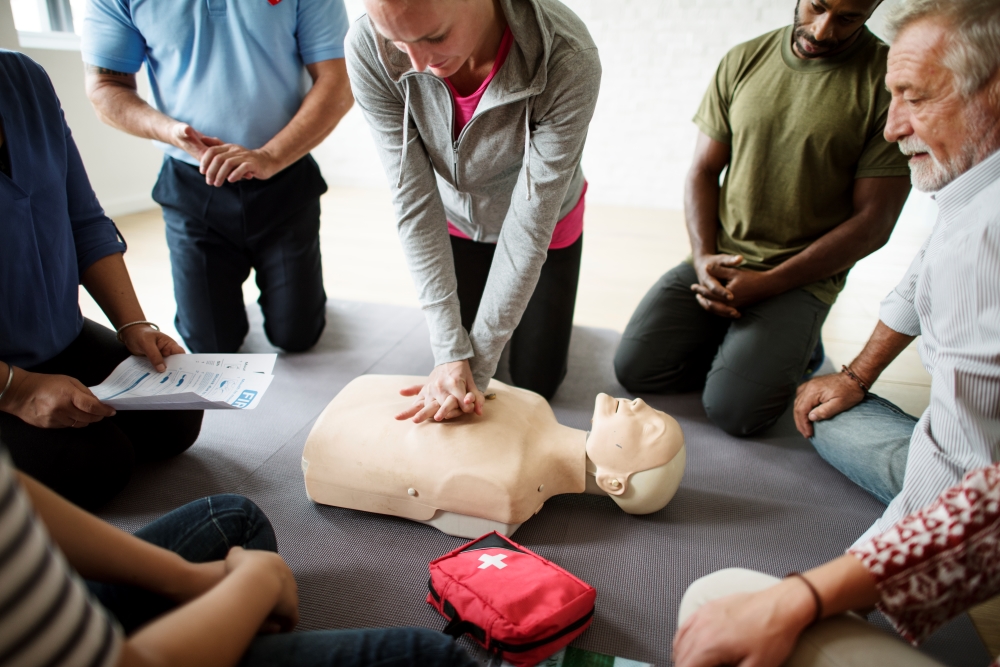 CPR & Basic Life Support Training For Healthcare Workers
 CPR First Aid Saves Lives. Get Your CPR Certification.
Imagine an elderly person starts to show signs that they're going into cardiac arrest. The clock is ticking. You, as a healthcare worker, need to act fast. You're the first line of defense. What do you do? 
When someone goes into cardiac arrest, cardiopulmonary resuscitation (CPR) is an emergency responder's first, best tool. It can double, even triple the chance of a patient's survival. That's why American Training Center developed a comprehensive curriculum of basic CPR training, basic life support training, and CPR certification for healthcare workers. 
Here's what we offer. 
Learn More About Our CPR Certification for Healthcare Workers. 
Our American Heart Association (AHA) authorized curriculum focuses on versatility. We offer classes for all medical professionals, including basic life support, basic CPR basic Life Support for all medical professionals, first aid, basic CPR training, same day certification, and two year AHA certifications. 
Our goal is to meet the CPR training needs of any kind of healthcare professional–and to provide that training virtually, in-person, at our facility, or at your business. Review our programs and pricing below. 
Class Pricing from American Training Center
CPR/BLS for Healthcare Provider: $72
CPR/BLS for Healthcare Provider with Alumni Discount: $65 
Group Session: $800
Off Site: $100  
Sign Up for CPR Training Today! 
Don't let your CPR certification lapse. Come to the American Training Center and update your basic life support and CPR skills. 
We offer weekly classes at our Pennsauken location. If reserved in advance, our American Heart Association certified instructors can travel to your business and perform any of our CPR training programs for groups of ten or more. To register, please fill out this signup form. 
Not ready to sign up? We encourage you to call us or text "CPR" at (856) 417-6882.
Email
Info@AmTrainingCenter.com
Location
7905 Browning Road
Suite #308
Pennsauken, NJ 08109