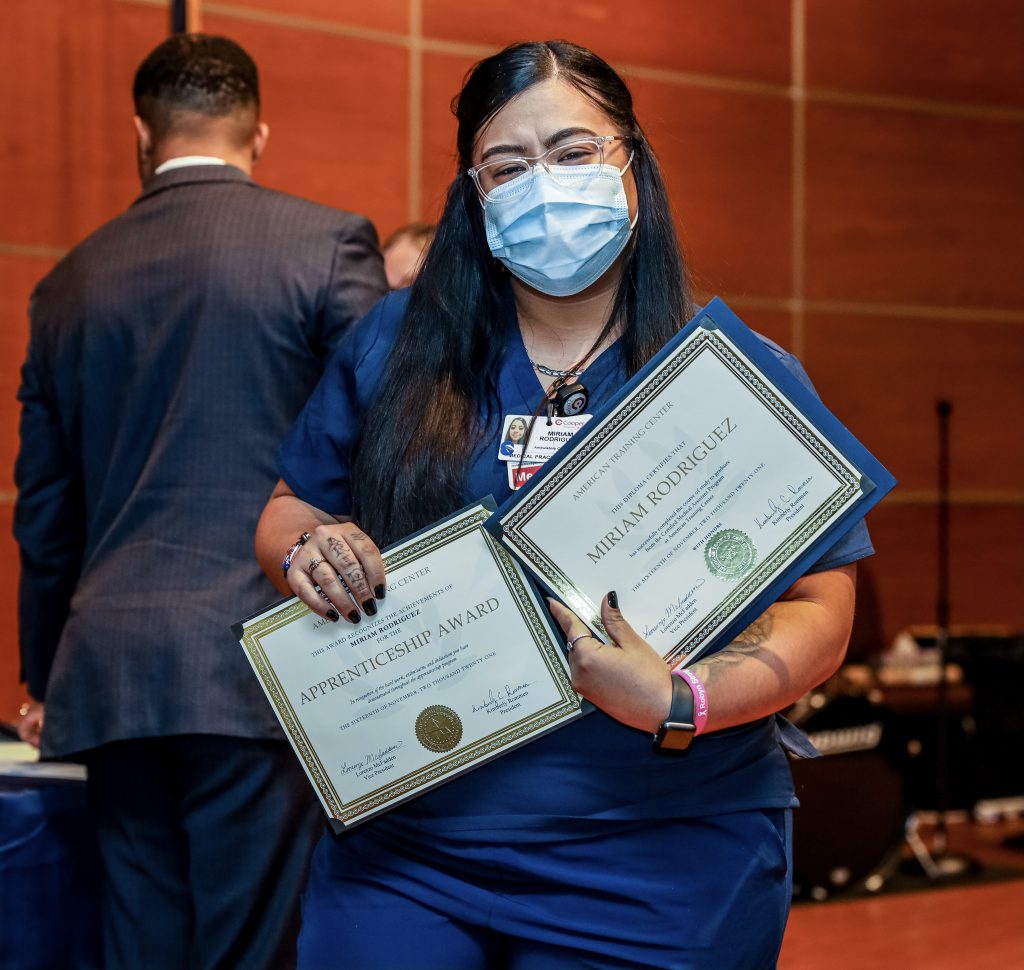 Miriam Rodriguez — American Training Center's Medical Assistant Apprenticeship Program
Miriam Rodriguez is an ambitious young woman who was born and raised in Camden, New Jersey. Miriam's desire to help people and serve her community led her to become a class 1 officer for Camden County in 2017.
After completing several semesters of her degree in criminal justice she realized the profession wasn't the right fit, and found a job at a nursing home, caring for the elderly.
Finally, Miriam found her passion! She fell in love with the medical field, enjoyed caring for patients and advocating for their health.
In November of 2020, Miriam had the opportunity to enroll in the Medical Assisting Apprenticeship Program through American Training Center and began working at Cooper University Health Care. She now works full-time at a Cooper Family Medicine practice in Cherry Hill as a Medical Assistant.
After completing the rigorous training and certification process, Miriam is working with her mentor to develop mastery of over 50 clinical skills within the next year. Her hard work and ambition have propelled her through the program quickly—she has already been approved to administer pediatric shots and is in the process of becoming an inventory specialist!
The Apprenticeship Program has allowed Miriam to develop her expertise and grow in the medical field, all while earning an income. Having a 3-year-old son, Miriam knew that leaving work to continue her education was not an option. The Medical Assisting Apprenticeship Program was the perfect fit. She considers her son her inspiration and is working hard to build a good life for him.
Miriam's long-term goal is to attend Camden County College in the fall and become a Registered Nurse.
Email
Info@AmTrainingCenter.com
Location #1
1105 Linden Street
Suite #100
Camden, NJ 08102
Location #2
7905 Browning Road
Suite #308
Pennsauken, NJ 08109